Quinto e ultimo appuntamento dei nostri a
Chicago
, presso lo
United Center
:

The Miracle (Of Joey Ramone)
Gloria / Van Morrison's Gloria (snippet)
Do You Remember Rock 'n' Roll Radio ? (snippet) / Vertigo / God Save The Queen (Sex Pistols) (snippet)
I Will Follow
Iris (Hold Me Close)
Cedarwood Road
Song For Someone
Sunday Bloody Sunday / When Johnny Comes Marching Home (snippet)
Raised By Wolves / Psalm 23 (snippet)
Until The End Of The World / Love And Peace Or Else (snippet)

Intermission
Invisible
Even Better Than The Real Thing
Mysterious Ways / Young Americans (snippet)
California (There Is No End To Love)
Ordinary Love
Every Breaking Wave
Bullet The Blue Sky
The Hands That Built America (snippet) / Pride (In The Name Of Love)
Beautiful Day / My Kind Of Town (snippet)
Bad / Moment Of Surrender (snippet)
With Or Without You

Encore(s)
City Of Blinding Lights
Mother And Child Reunion (snippet) / Where The Streets Have No Name / California (There Is No End To Love) (snippet)
Adam Raised A Cain (snippet) / 40
fonte: U2france
- See more at: http://www.u2market.com/f23-news#sthash.hVfHM3z2.dpuf
_________________
W GLI IUCCIU'.......!!!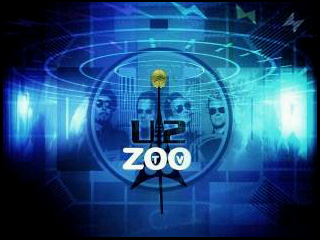 We can be heroes just for one day!
---
Permessi di questa sezione del forum:
Non puoi
rispondere agli argomenti in questo forum